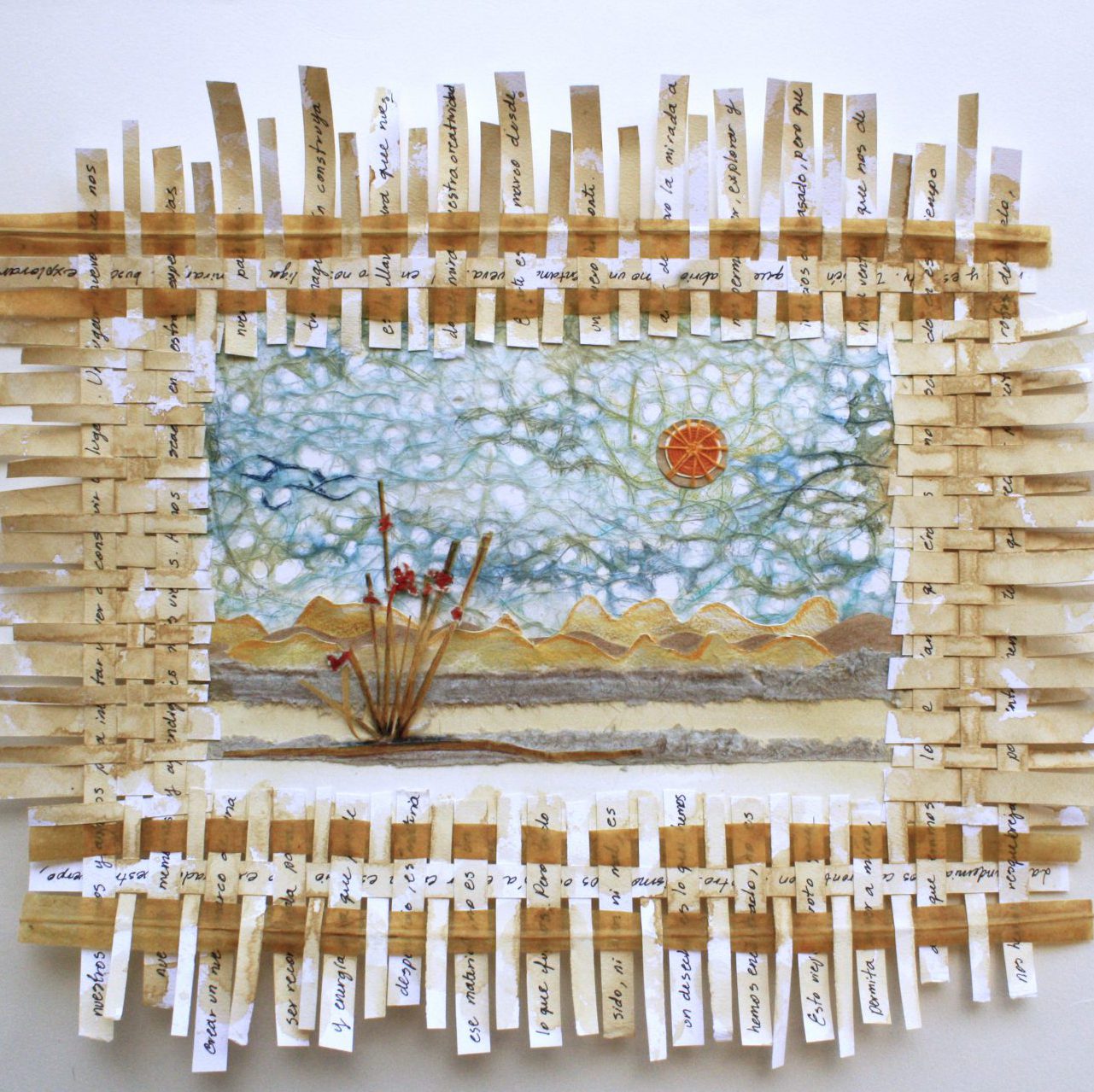 MARYCARMEN ARROYO M. // Mexicali, Baja California, Mexico
La ventana
La pandemia nos confrontó con nosotros mismos, nos obligó a estar en un espacio poco explorado, nuestro cuerpo, mente y espíritu. También creo que se abrió como una ventana nueva. El encierro nos obliga a mirar, a buscar, explorar. Algunos nos hemos resquebrajado por dentro, hemos tenido que recoger pedacitos rotos el suelo, de lo que éramos, lo que creíamos que éramos. Hemos escarbado en este tiempo nuestras memorias y aprendizajes más viejos. Hemos buscado en nuestras experiencias, nuestros miedos y anhelos para intentar volver a construir un lugar.
Un lugar que nos permita volver a mirar. Esto viejo y roto que hemos encontrado, no es un desecho, es lo que hemos sido, ni bien ni mal, es lo que fuimos. Pero todo ese material no es un desperdicio, es materia y energía pura que puede ser reconstruida para crear un nuevo marco de una nueva ventana, que nos de indicios del pasado, pero que nos permita ver, explorar y abrir de nuevo la mirada a un nuevo horizonte. El arte es ese marco desde donde mirar, nuestra creatividad es la llave para que nuestra imaginación construya nuevos paisajes.
The window
The pandemic confronted us with ourselves, forced us to be in a little explored space, our body, mind and spirit. I also think it opened like a new window. The confinement forces us to look, to search, to explore. Some of us have cracked inside, we have had to pick up broken pieces of the floor, of what we were, what we thought we were. We have dug out our oldest memories and learnings in this time. We have searched our experiences, our fears and wishes to try to rebuild a place.
A place that allows us to look again. This old and broken that we have found is not a waste, it is what we have been, neither good nor bad, it is what we were. But all this material is not a waste, it is matter and pure energy that can be reconstructed to create a new frame of a new window, that gives us indications of the past, but that allows us to see, explore and open our gaze again to a new horizon. Art is that framework from which to look, our creativity is the key for our imagination to build new landscapes.