Studio Re-Imagine is a locus of socially engaged art projects, activities and research, based in Montreal, Canada, and reaching broadly into the world. Defining socially engaged art as interdisciplinary creative projects that take up issues of current importance in ways that promote individual and collective implication and agency, the artists and scholars of Studio Re-Imagine make artwork and evaluate how it can build impact and promote change.
Currently, three multi-year projects are underway: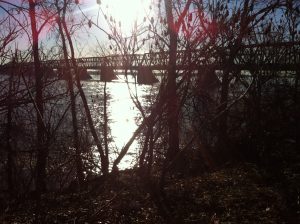 Walk in the Water / Marcher sur les eaux uses studio practice and oral history to explore the histories, political ecologies and personal meanings of the St-Lawrence River, particularly at the Pointe-St-Charles shoreline. (Version française de la déscription du projet.)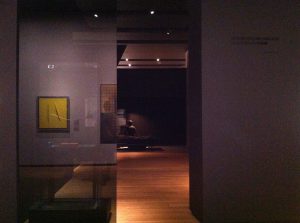 Black and Light / Noir éclair uses participatory practices to examine the transformative potential of art in cultural institutions and museums, including the Montreal Museum of Fine Arts.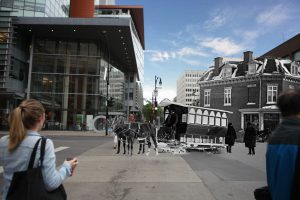 At Home in the City: The University and Its Neighborhood engages collaborative practices in a community-based consideration of the neighbourhood immediately surrounding the downtown campus of Concordia University, a dense, diverse and rapidly changing part of Montreal
Version française à suivre.