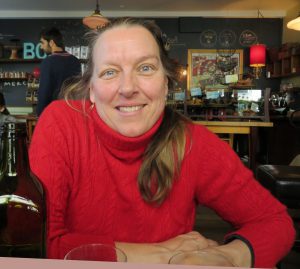 Kathleen Vaughan, MFA, PhD
Facilitator of Studio Re-Imagine
Concordia University Research Chair in Socially Engaged Art and Public Pedagogies
Professor, Art Education
Kathleen a visual artist, writer, scholar, and educator whose work comprises multiple approaches, studio-based, collaborative/ participatory and community-based. Kathleen uses textile practices, painting, drawing, photography, installation, audio and video. She also draws on oral history and storytelling techniques. Active within her Montreal neighbourhood of Pointe-St-Charles, Kathleen has worked with seniors, adults and children in social housing, schools and community agencies. She has developed creative projects in Toronto, Iceland, Latvia and the Netherlands, oriented to cultivating knowledge and awareness of environmental and social themes, and to building community.
kathleen.vaughan@concordia.ca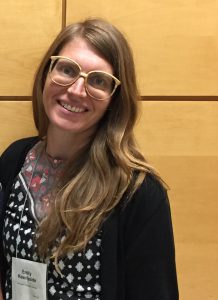 Emily Grace Keenlyside, Doctoral student (Art Education)
Research Assistant, Museum Educator
I am currently a doctoral candidate in Concordia's Art Education department, where my dissertation will focus on workplace learning in art museums with mandates that promote inclusion. Particularly interested in adult education and relationships between art museums and community organizations, my work explores the potential of art museums to be both transformative and oppressive learning sites. Other research interests include feminist pedagogy, non/informal learning, critical museology, Quebec and Canadian cultural policy, and social engagement through the arts. Currently I sit on the board of directors at both Partage Montreal, a community-supported art initiative, and La Centrale Galerie Powerhouse, one of Quebec's oldest artist-run centres.
ekeenlyside@gmail.com
About Emily's course on inclusive practices for Museum volunteers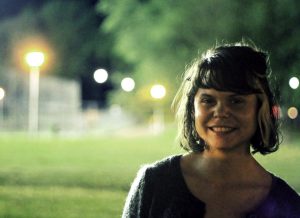 Melissa Tamporello, MA
Research Assistant, Artist and Educator
Melissa is a digital media artist, educator, technician and researcher whose interests are in creative curriculum in Museum Education and community teaching through digital media practices. She teaches children, young adults and seniors in community and classroom settings in Montreal and abroad.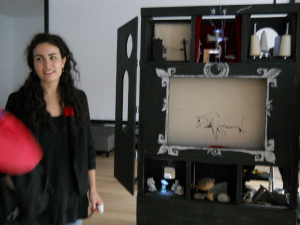 Joanna Donehower, PhD candidate (Humanities)
Research Assistant, Theatre-maker, Teacher
Joanna has been working in professional theatre in Montréal and in the United States since 2005, and, since 2012, has been artistic director of a theatre company in Montréal which features site-specific performance collaborations between university students and theatre professionals. Her dissertation Performing Curiosity: A Research-Creation Inquiry into Urban Performance in Montréal explores the relationship between performance and its city of situation, putting into practice a spectrum of historical and contemporary performance techniques for engaging critically and creatively with contested urban spaces. Curiocité, the creative component of her doctoral research, is a multimodal urban research platform and theatrical device, based on the curiosity cabinet and popular street theatre forms. Abattoir de l'est, is the street performance event issuing from the Curiocité platform, an urban fable that engages the histories and presents of Montréal's rue Ontario and the east end district of Hochelaga-Maisonneuve, where Joanna lives.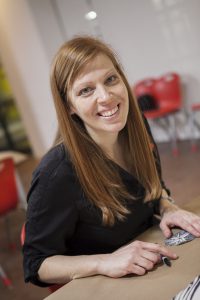 Betty-Jo (BJ) McCarville, MA student (Art Education)
Research Assistant, Artist, Educator
B.J. is a multi-discipline artist and educator dedicated to arts accessibility and finding creative ways to inject art into public life. Her artwork taps into the power of art and storytelling to connect, restore, inspire and transform. Her research interests include socially engaged art, arts accessibility, oral history, and leadership education.