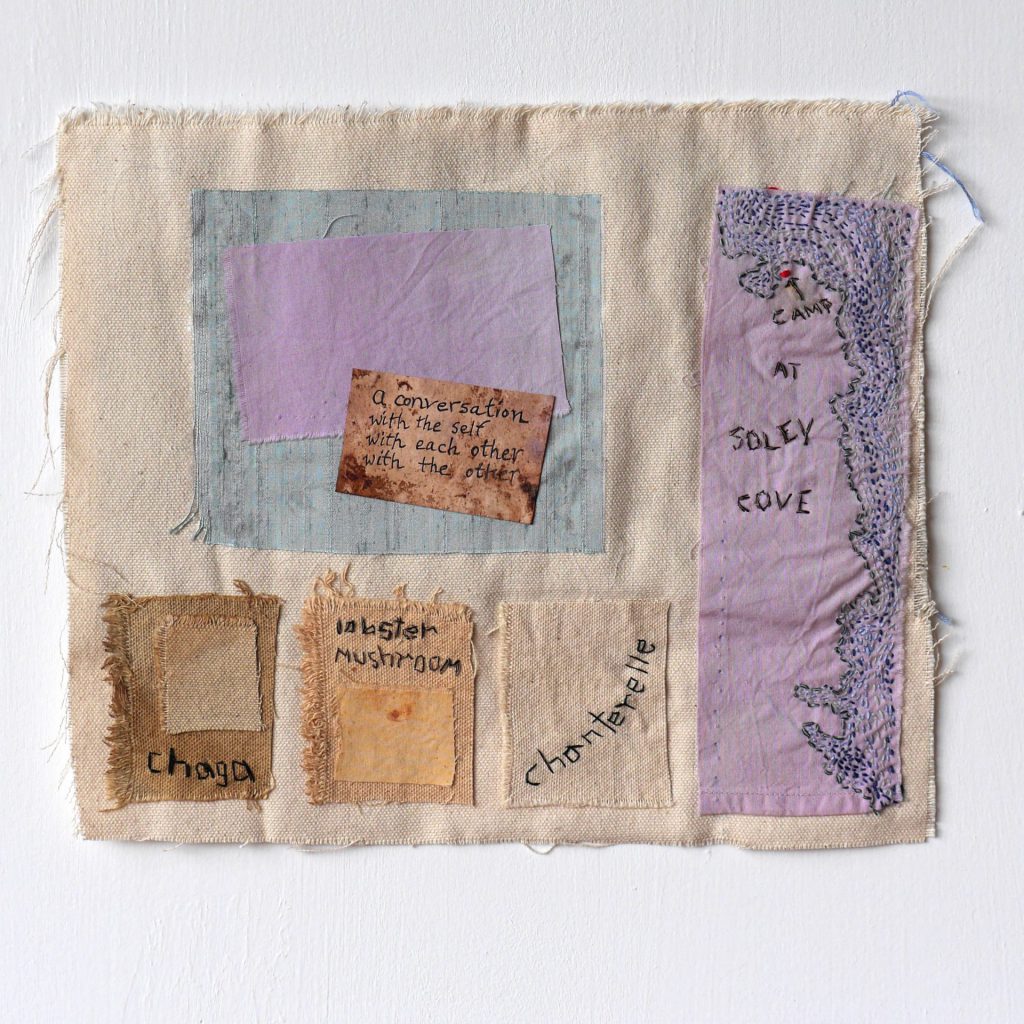 JUDITH BAUER // Parrsboro, Nova Scotia, Canada
Art is for connecting – with the self, with each other, and with the other. This is true during pandemics, revolutions, war, and peacetime.
We recently bought a piece of land where we have been camping out in a tent whenever weather permits. Like art, it provides respite. As a lifelong forager it was natural for me to make use of what is in my own backyard. The swatches labelled "lobster mushroom," "chaga," and "chanterelle" were dyed using those mushrooms found on the land at Soley Cove. The pinkish fabric was dyed with raspberries and blackberries from the same place.