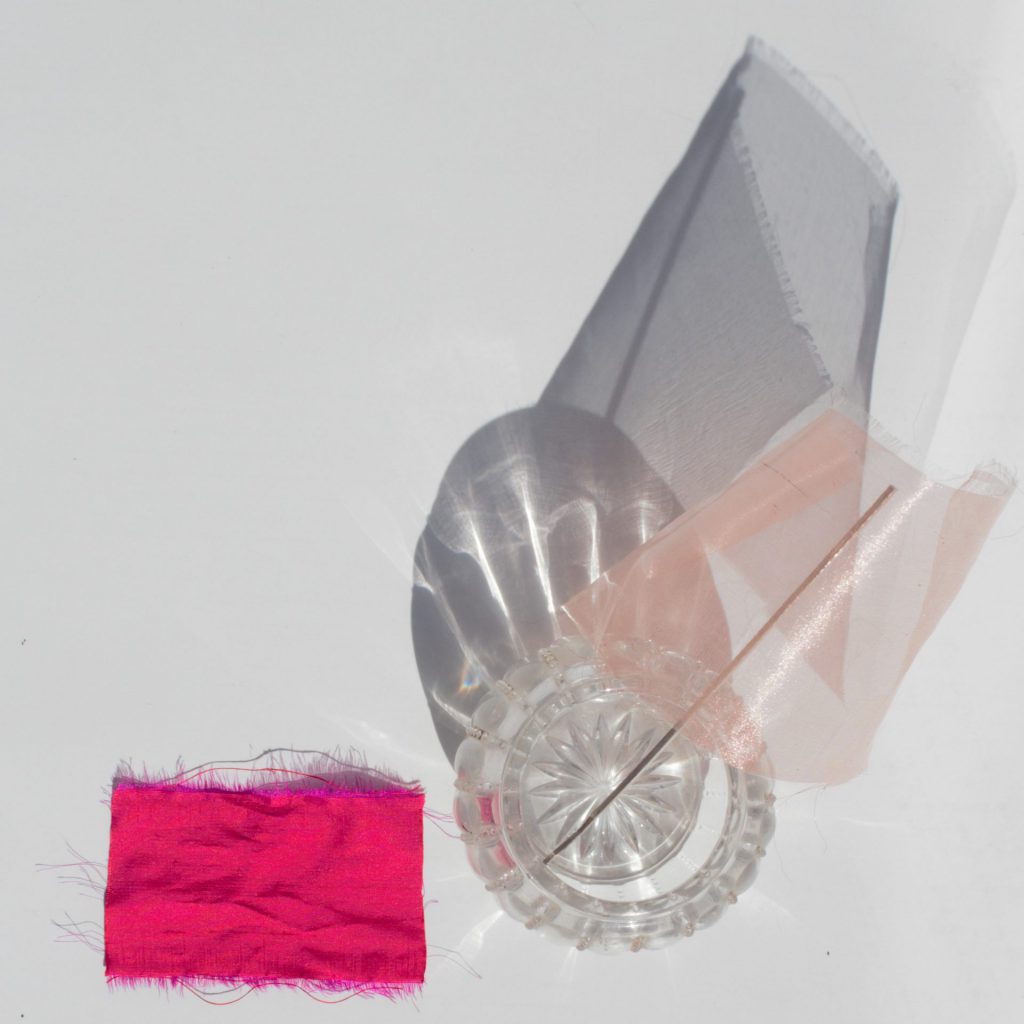 ELSY ZAVARCE // Montreal, Quebec, Canada
Art for me is a way to learn how to be a better human being. Through its process, you connect with people, like other artists who share the same passion and the way to see the world, as well as other people that have an interest in the arts or not. From my experience, a more compassionate community can be made through the arts, weaving solidarity relationships, and deep understanding of the human being.
For this collaborative project, I began with a series of photography. My question was: Can I build a new landscape of memories?
The beautiful colours and textures of the material that I received spark my mind to try to connect my past with my present. So, I did a series of photos with the few objects I brought from home that are memories of my two grandmothers, and parents. But also with remains of past artworks, as pieces of me of the past.
In parallel, with the canvas given, it was so tempting for me to do a monoprint which I later embroidered with pieces of past products.
I discovered at the end a new direction in the work. I began photographing the shadows and my hands.
Which led me into thinking of the potential of material and the contrast of other textures. I began to embroider with these pieces that I have at home, this is something that I am going to continue doing in the future.
I am sending the pictures as part of the results and a process of what I just started. The first series I imagine presenting them as a composition of 9 squared pictures, in lines of 3 X 3.