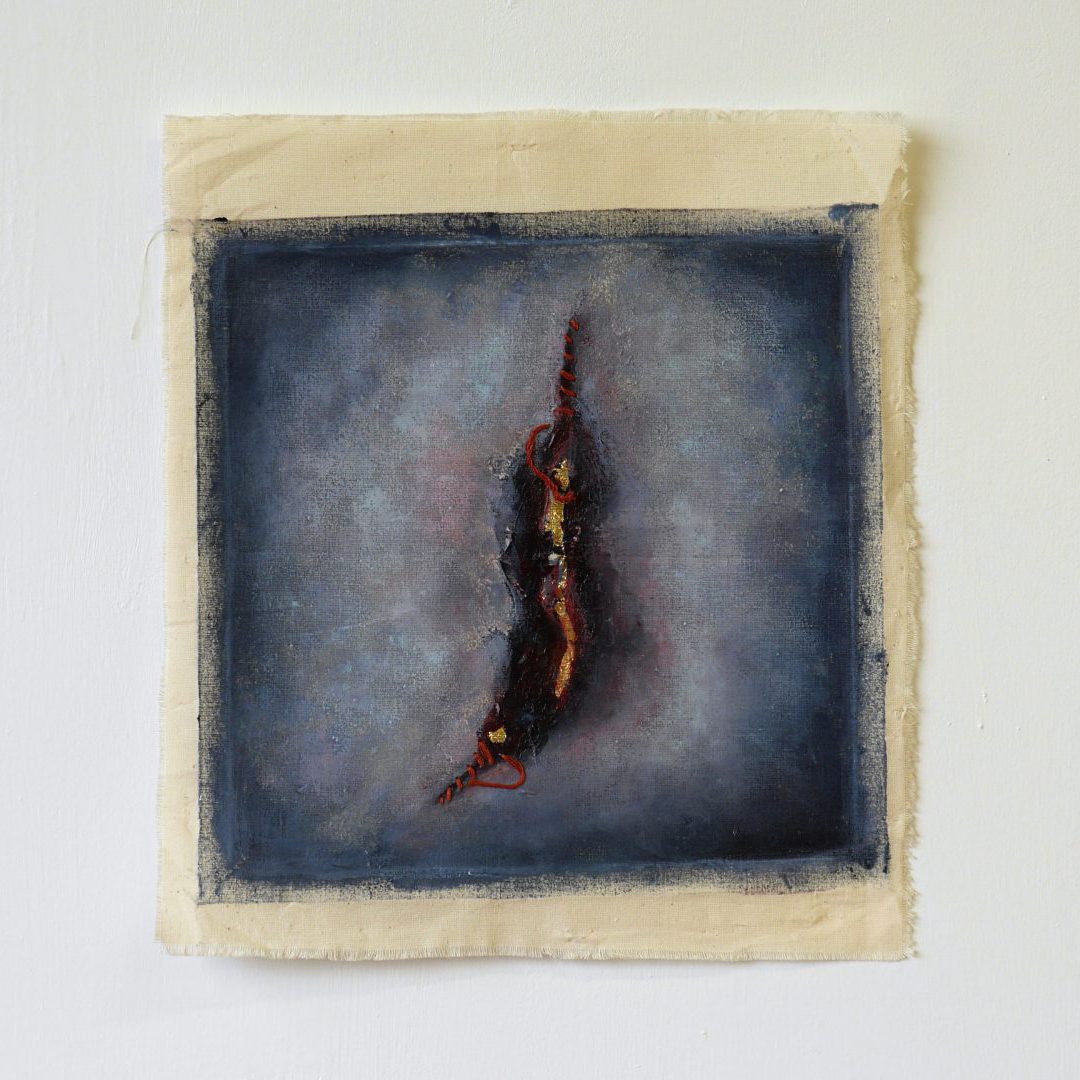 MOLLY MOLDOVAN // Apsley, Ontario, Canada
No matter how I tried, I could not make this piece pretty or decorative.
It kept coming back to how I experience the world at this time, how bruised and wounded it is, and how our attempts to fix things … unravel. But, beneath the wounds and the scarring lies the best of human potential. And at its core is art, with its transcendent ability to bridge chasms. Here, it is represented by gold leaf.
So:
To mend the world
Acrylic/gold leaf/embroidery floss on unprimed linen