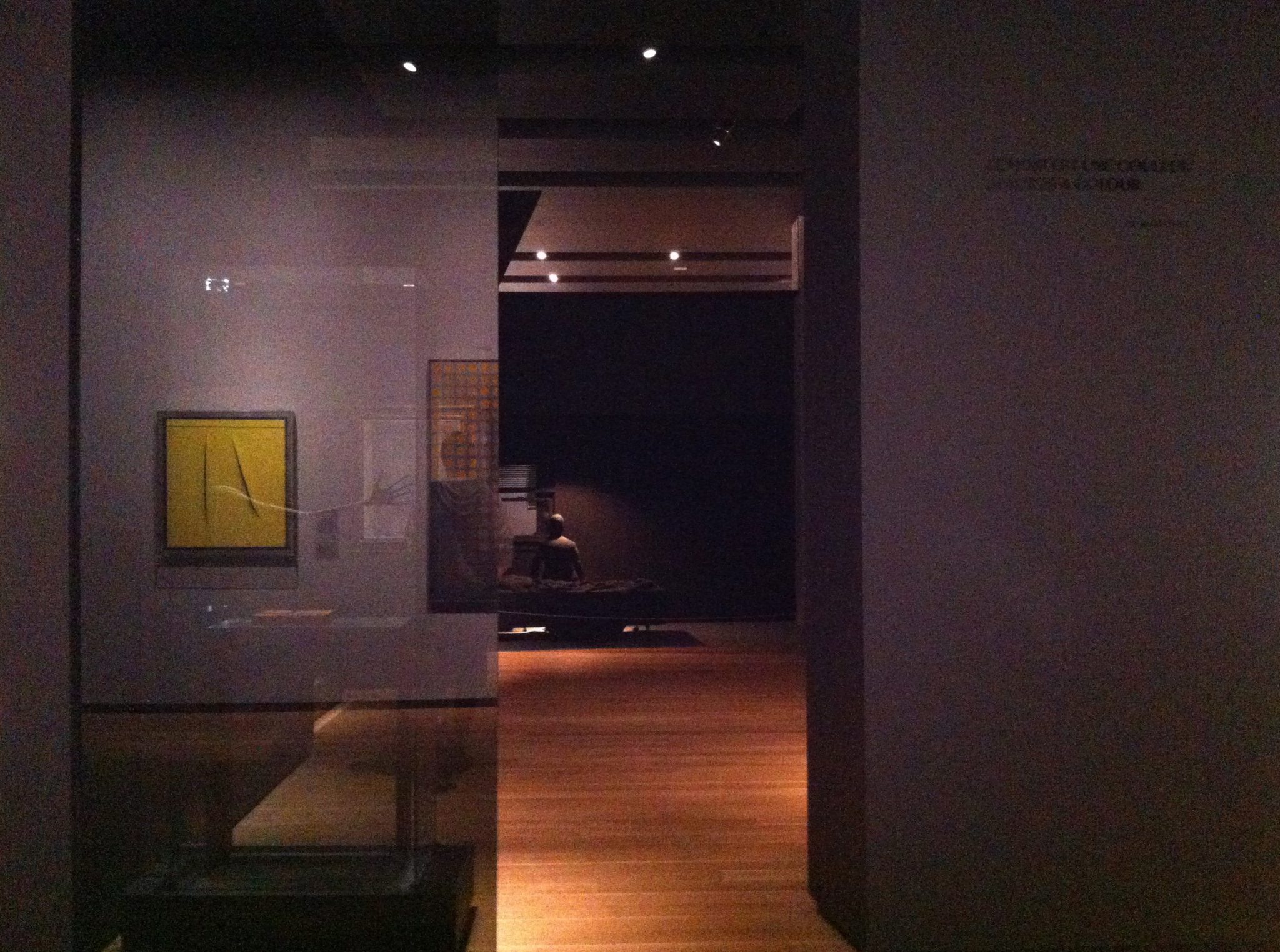 Black and Light / Noir éclair examines the transformative possibilities of participatory practices as linked to cultural institutions, whose permanent and temporary exhibitions can prompt collaborative art-making, engaged discussion and – possibly – support longer term personal change.
This project will work with cultural institutions including DHC Montreal (Fall 2018) the Montreal Museum of Fine Arts (MMFA, Winter 2018). At the MMFA, research will be sited in the "black room" on the first floor of the Pavilion for Peace. This extraordinary collection features contemporary works positioned in relation to the pivotal installation  by George Segal, in which a man sits on a bed, looking at a wall in which appears a small window.
The installation was described by MMFA director Natalie Bondil in the Montreal Gazette as "an escape from art history with artists who relate to trauma. It evokes the power of art, a catharsis for some, a comfort for others."
Re-Imagine's project will invite participants to create collaborative art in response to the installation, exploring its social justice meanings, and will explore the impact that such hands-on engagement has on ideas and engagement.