Studio Re-Imagine is the locus of research and creation developed by Dr. Kathleen Vaughan under the banner of the Concordia University Research Chair in Art + Education for Sustainable and Just Futures (Tier 1, 2021-2026) and Concordia University Research Chair in Socially Engaged Art and Public Pedagogies (Tier 2, 2016-2021).
Studio Re-Imagine creates and evaluates a series of socially engaged art projects in collaboration with a variety of local stakeholders in Montreal, Canada, and elsewhere, working with graduate researchers via research-creation and oral history methods. Our mandate is to explore how socially engaged art engages public pedagogies to build impact and promote change, oriented to creating sustainable and just futures.

Multiple multi-year projects are currently underway or completed:
• Walk in the Water / Marcher sur les eaux, which explores the histories, political ecologies and personal meanings of the St-Lawrence River, particularly at the Pointe-St-Charles shoreline.
• Black and Light / Noir éclair examines the transformative possibilities of participatory practices as linked to cultural institutions, whose permanent and temporary exhibitions can prompt collaborative art-making, engaged discussion and – possibly – support longer term personal change.
• At Home in the City / Être chez soi dans la ville considers neighbourhood change and resilience in the area immediately surrounding the Sir George Williams /downtown campus of Concordia University, a dense and diverse part of Montreal that is experiencing new development (the transformation of the Children's Hospital site) and significant gentrification (via condo building). Taking up the histories and projected futures of the area from Bishop St to Greene, Sherbrooke St. to the Ville Marie Expressway, this initiative considers how and whether collaborative art-making can affect feelings of being at home and belonging.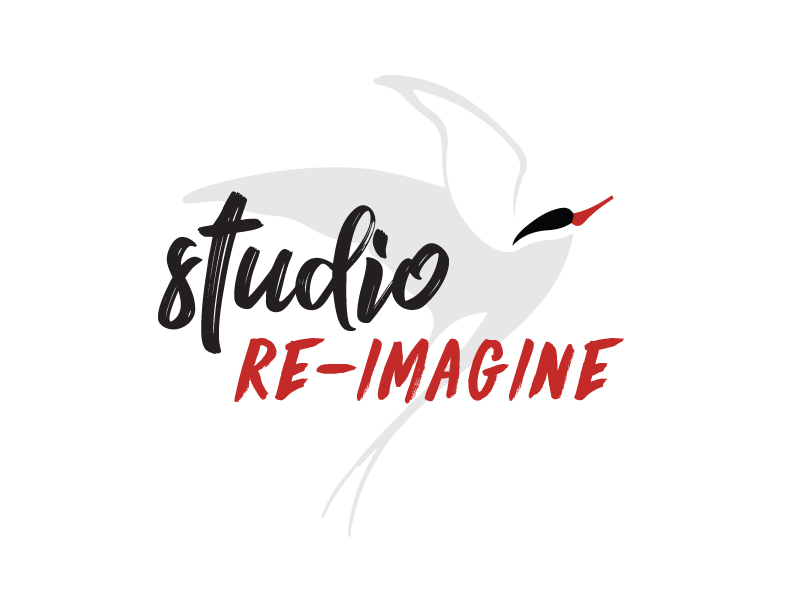 Studio Re-Imagine's logo features an Arctic tern, Sterna paradisaea, a bird that flies about 80,000 miles annually in its roundtrip migrations from the northern to southern poles, in a year seeing two summers, one at each tip of the globe. A bird that flies with such grace and gusto throughout the entire globe, to every ocean and in the vicinity of every continent, seems a wonderful image for socially engaged art that aims to bring people together across differences and divides.
I am grateful to artist Kim Nemeth | Woven for the use of her video of Arctic terns clustering around their nesting site at the Blanda River, in Blönduós, Iceland.