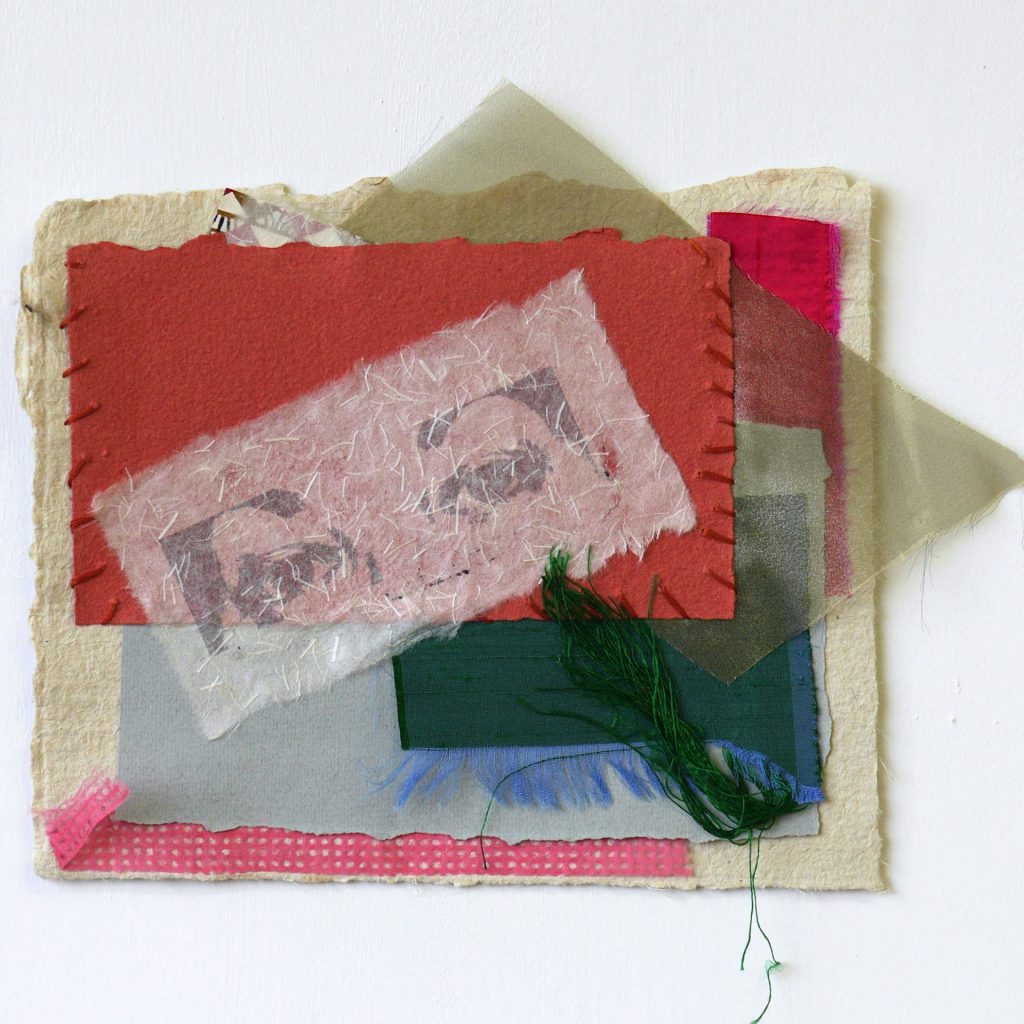 MOLLY MOLDOVAN // Apsley, Ontario, Canada
The Lens and the Lever

This piece was a struggle for me – vastly different from anything I do – so many straight edges! I forced myself to work with the materials from the kit because I knew it would be a stretch for me. Once the piece was completed, I still wasn't sure that felt even remotely like a "Moldovan," but I was committed to it.
What you likely cannot see from the photograph: the component that is stitched on 3 sides to the larger paper is a pouch into which I've placed the printed words for "what is art for/art is…" along with a square of the printed paper. I managed, without conscious effort, to emulate the layers that are integral to my painted work. What is hidden is as important as what is revealed.
Look through the lens – the eyes of an artist – to see the world that is and the world that could be. Art is the lever that can move the world.